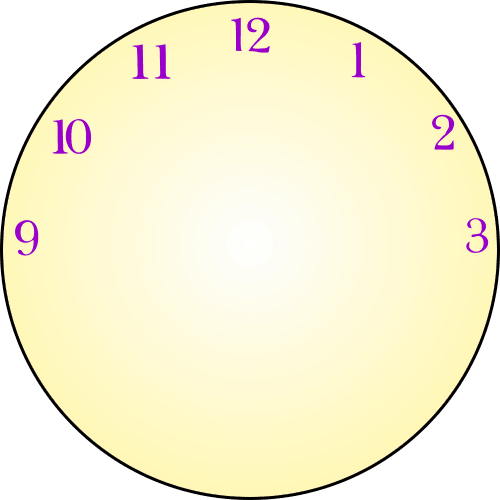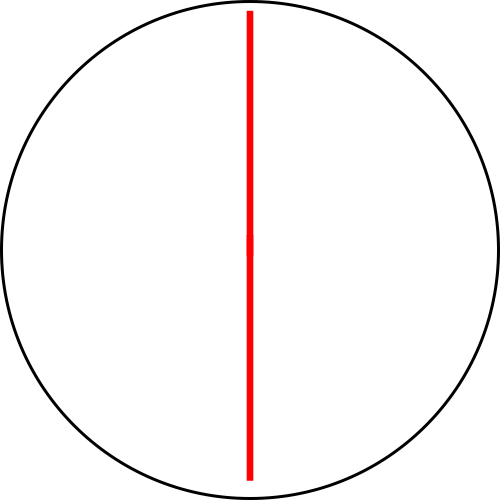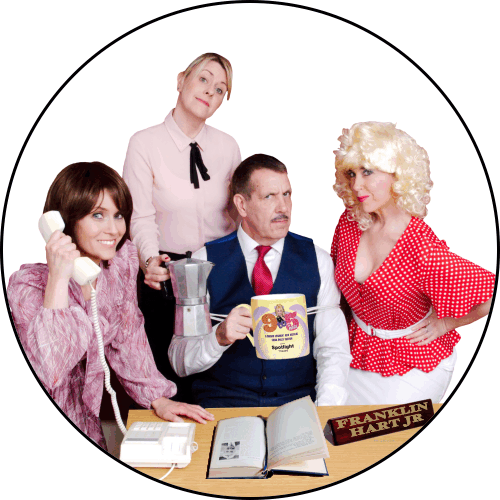 This show has now closed.
See details of our Current Season HERE

9 to 5ís outrageous and hilarious story of friendship and revenge is set in the late 1970s, an era long before computers, cell phones, and political correctness, when women in the office were clerks or secretaries, at their male bosses' beck and call, typing and filing, getting the tea and seldom seriously considered for more senior roles.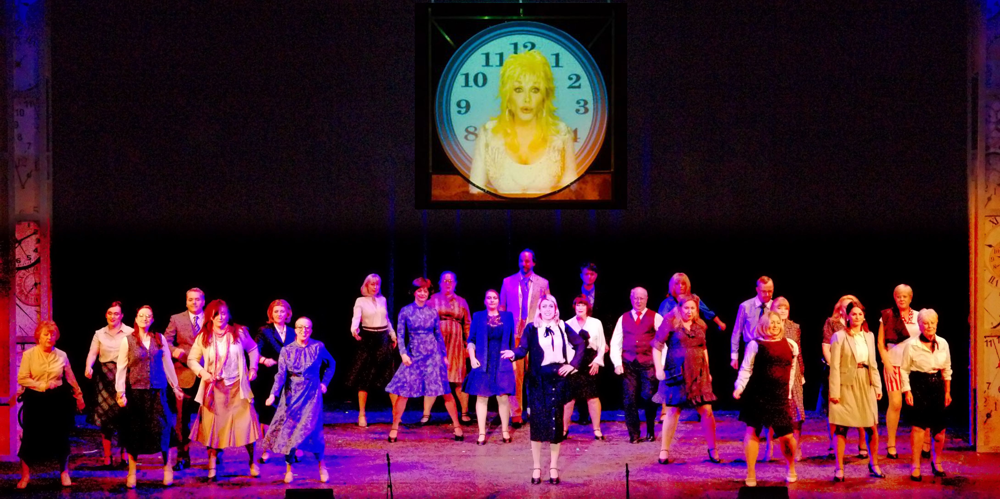 At breaking point over the way they are treated by their sexist, egotistical, lying, hypocritical bigot boss, Violet, Judy and Doralee each reveal their fantasy for getting rid of him. Then, by a hilarious twist of fate, they find themselves holding the boss hostage whilst they give the office a makeover, taking control of the company that had always kept them down.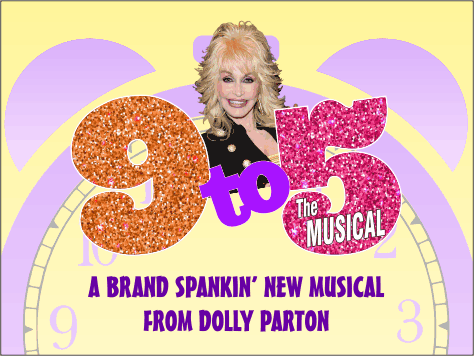 Based on the hit 1980 comedy film starring Dolly Parton, Jane Fonda and Lily Tomkin, this energetic stage version featured a video introduction by Dolly herself, plus her Tony and Grammy nominated score that included the iconic title song 9 to 5, the ballad Let Love Grow, the empowering Get Out and Stay Out and the stirring anthem Shine Like the Sun.

Director . . . . . . . . . . . . . . . . . Ian Stretch
Choreographer. . . . . . . . . . . . Natalie Smyth
Musical Director . . . . . . . . . . . . Mike Payne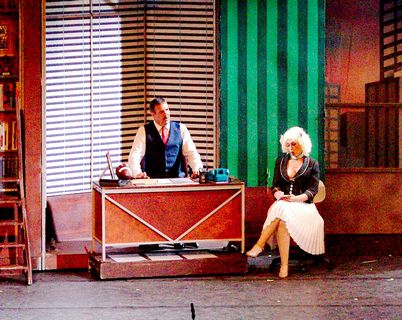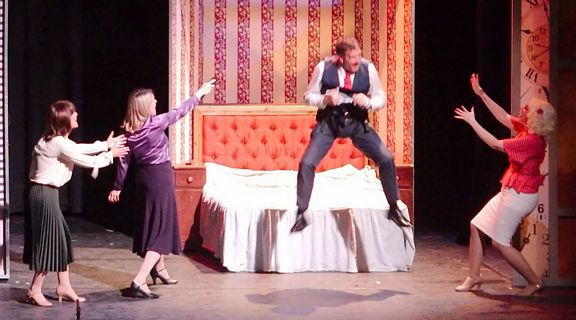 The Cast
Joe . . . . . . . . . . . . . . . . . . . . . . . Graham Duncan
Bob Enright . . . . . . . . . . . . . . . . . . . Mark Williams
Doctor . . . . . . . . . . . . . . . . . . . . . . Trish Johnson
Josh Newstead . . . . . . . . . . . . . . . . . James Embleton
Margaret Pomerance . . . . . . . . . . . . . . . . Fiona Taylor
Kathy . . . . . . . . . . . . . . . . . . . . . . . . Sarah Welch
Maria Delgado . . . . . . . . . . . . . . . . . Katharine Zopolo
Missy Hart . . . . . . . . . . . . . . . . . . . . . Carol Bowyer
Detective . . . . . . . . . . . . . . . . . . . . . David Curling
Roz Keith . . . . . . . . . . . . . . . . . . . . . . . Alex Rolle
Candy Striper . . . . . . . . . . . . . . . . . . . . Olivia Dyson
Dwayne Rhodes . . . . . . . . . . . . . . . . . . . Ollie Pajak
Tinsworthy . . . . . . . . . . . . . . . . . . . . . Ian Ellis-Hall
New Employee . . . . . . . . . . . . . . . . . . . Elaine Miller
Dick Bernly . . . . . . . . . . . . . . . . . . . . . Peter Tolfts
Violet Newstead . . . . . . . . . . . . . . . . Andrea Pollington
Doralee Rhodes. . . . . . . . . . . . . . . . . . Carly McHugh
Judy Bernly . . . . . . . . . . . . . . . . . . . . . Katy Bovaird
Franklin Hart, Jr. . . . . . . . . . . . . . . . . . David Cousins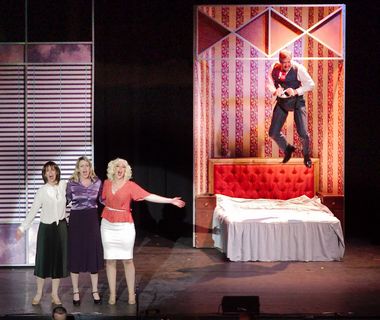 Dancers
Helen Brooks, Olivia Dyson, Anna Everett, Michelle Ferris, Karen Humphreys, Cera Rose Pickering

Ensemble
Carol Bowyer, David Curling, Wendy Farmer, Brendon Hold, John Horne, Trish Johnson, Louise Kirtley, Elaine Miller, Ruth Ottley, Jenny Reynolds, Sylvia Steel, Maureen Stretch, Helena Tuson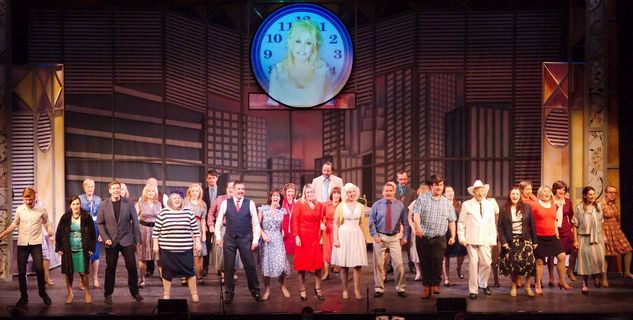 More 9 to 5 Photos