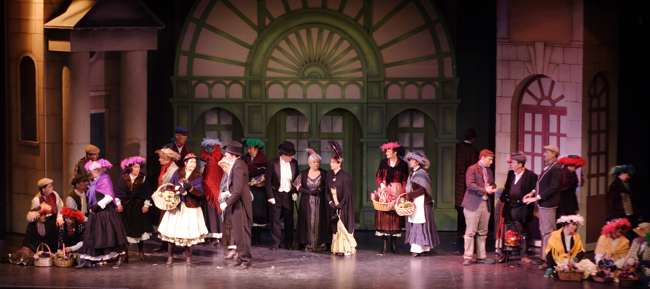 Covent Garden scene -- more pics below.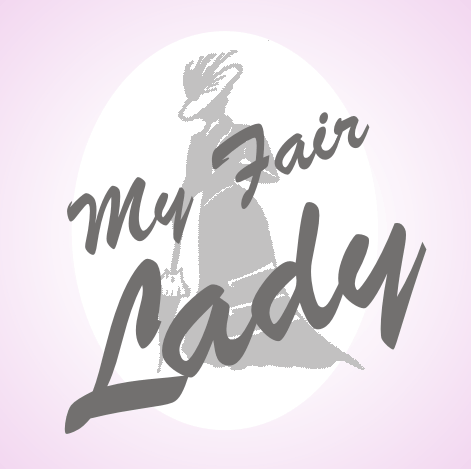 My Fair Lady is the well known Lerner and Loewe
musical based on Bernard Shaw's Pygmalion
and was celebrating its 50th year.
Its famous songs included
Wouldn't it be Loverly, With a Little Bit of Luck,
I Could Have Danced All Night and
I'm Getting Married in the Morning.
Book and Lyrics by


Alan Jay Lerner

Adapted from George Bernard Shaw's play and
Gabriel Pascal's motion picture "Pygmalion"

Broxbourne Theatre Company is one of the Lea Valley's leading
amateur theatre companies and presented the production
by arrangement with Musicscope and Stage Musicals Ltd of New York.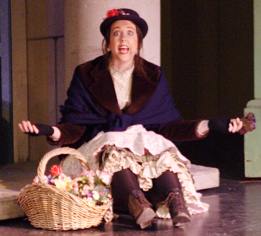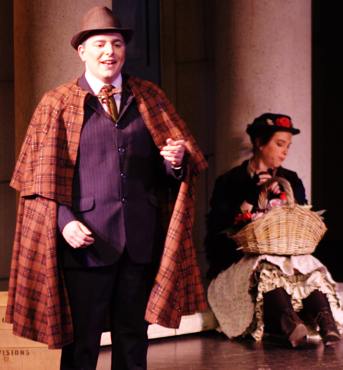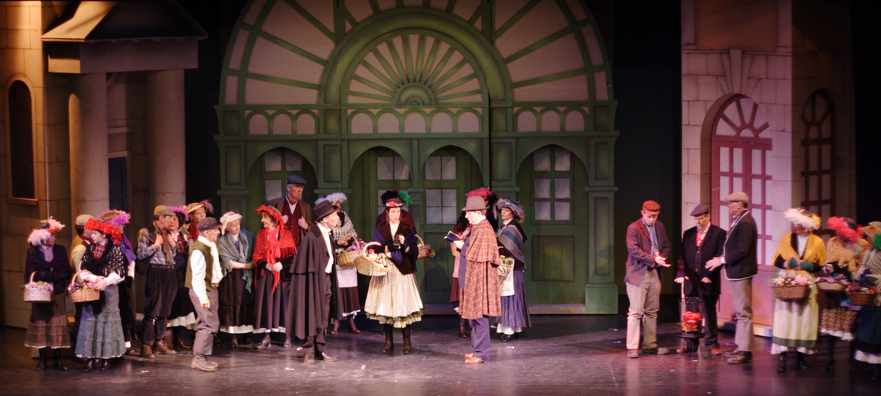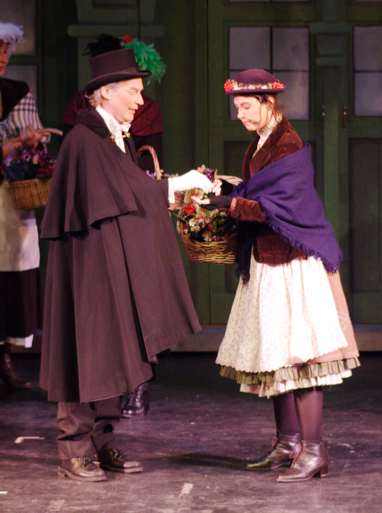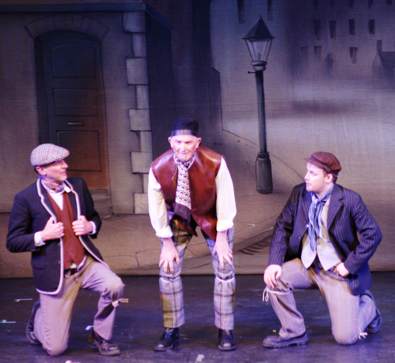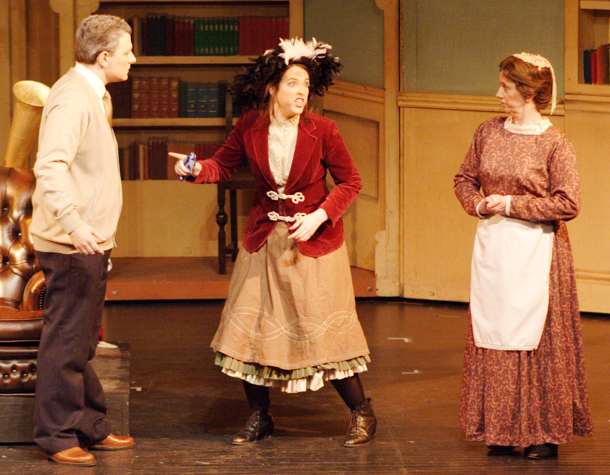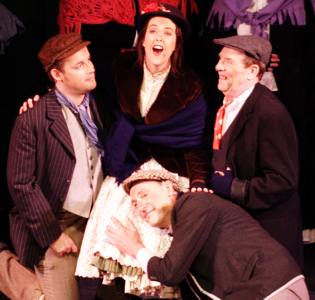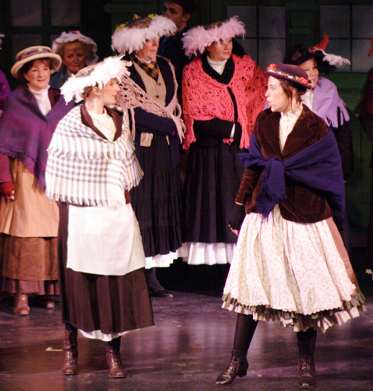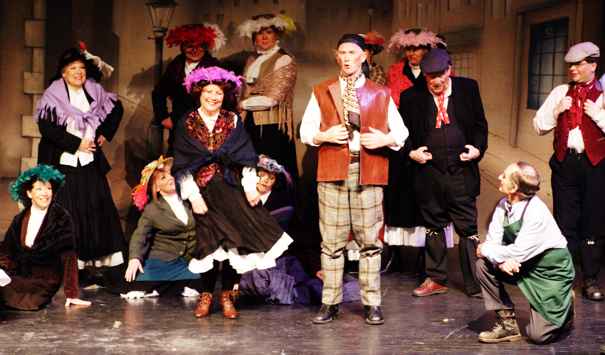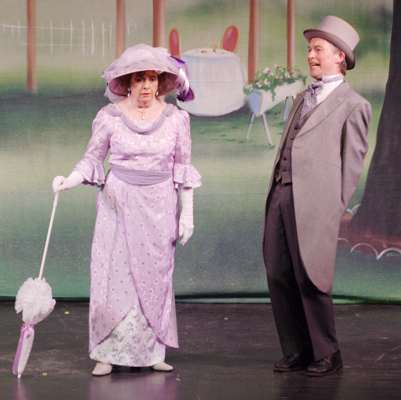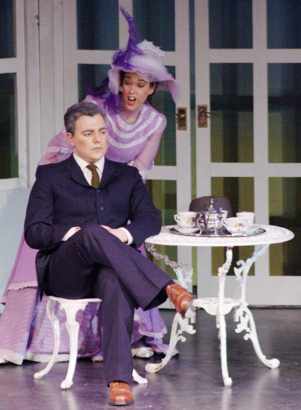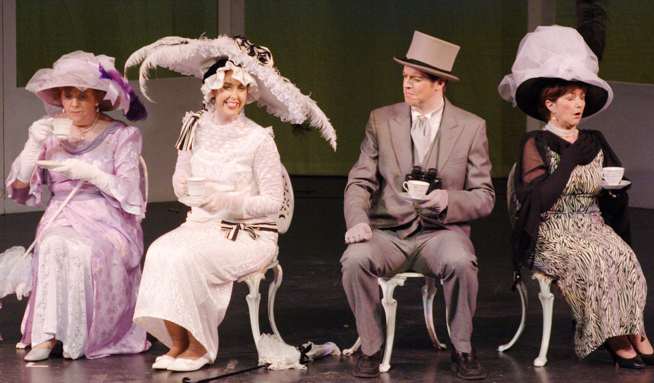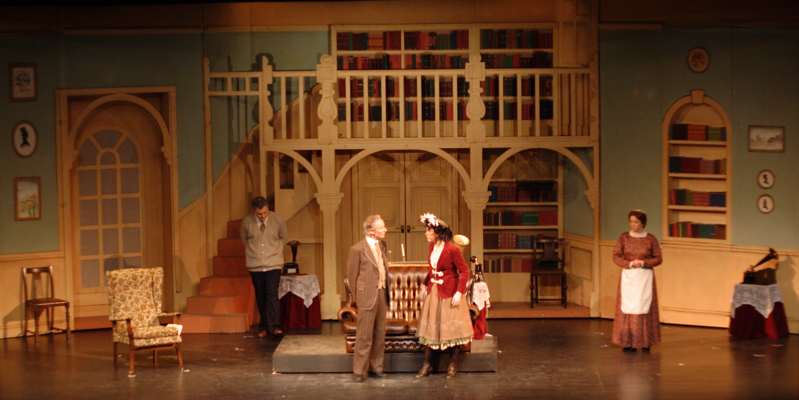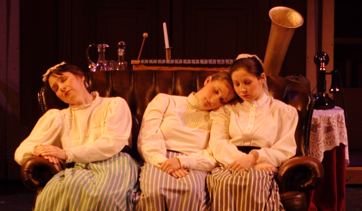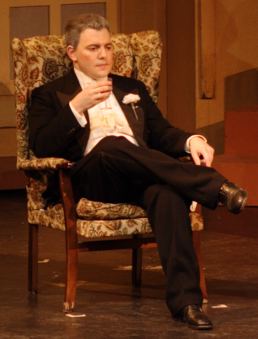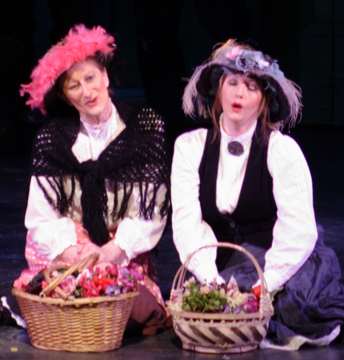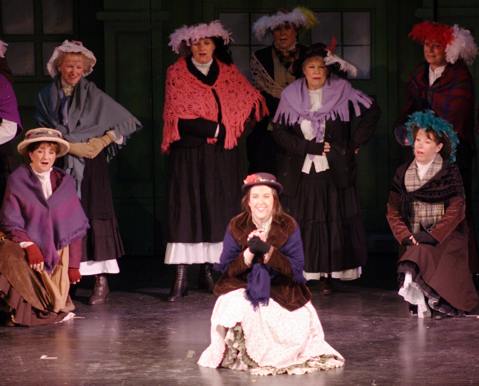 My Fair Lady
2006
(rehearsal photographs)



Carly McHugh (Eliza), Peter Farrin (Colonel Pickering) and
Daniel Goode (Henry Higgins)



Bobb Webb (Alfred P Doolittle) and
Carly McHugh (Eliza)
Flashback:
My Fair Lady as previously presented by
Broxbourne Theatre Company in 1979

Covent Garden



Ascot